Magical Heritage Evening
Dalkey Castle is Dublin's only visitor experience offering an exclusive, private heritage evening in a genuine medieval Townhouse Castle. Experienced guides and costumed actors bring Ireland's history to life in rich and vibrant detail!
The grounds include the seventh century St. Begnet's Church and Graveyard. Actor scripts were inspired by local folklore, passed through the generations. Guests try archery and ancient calligraphy, discover medieval recipes and toast with Irish mead. Afterwards, learn to play the Bodhran with a champion or take a tutored Calligraphy session with a professional artist.
Private dining can be arranged as an optional extra at any of Dalkey's gourmet restaurants or the famous gastropub, The Queen's, next door.
(Minimum group of 20 persons required to book this experience)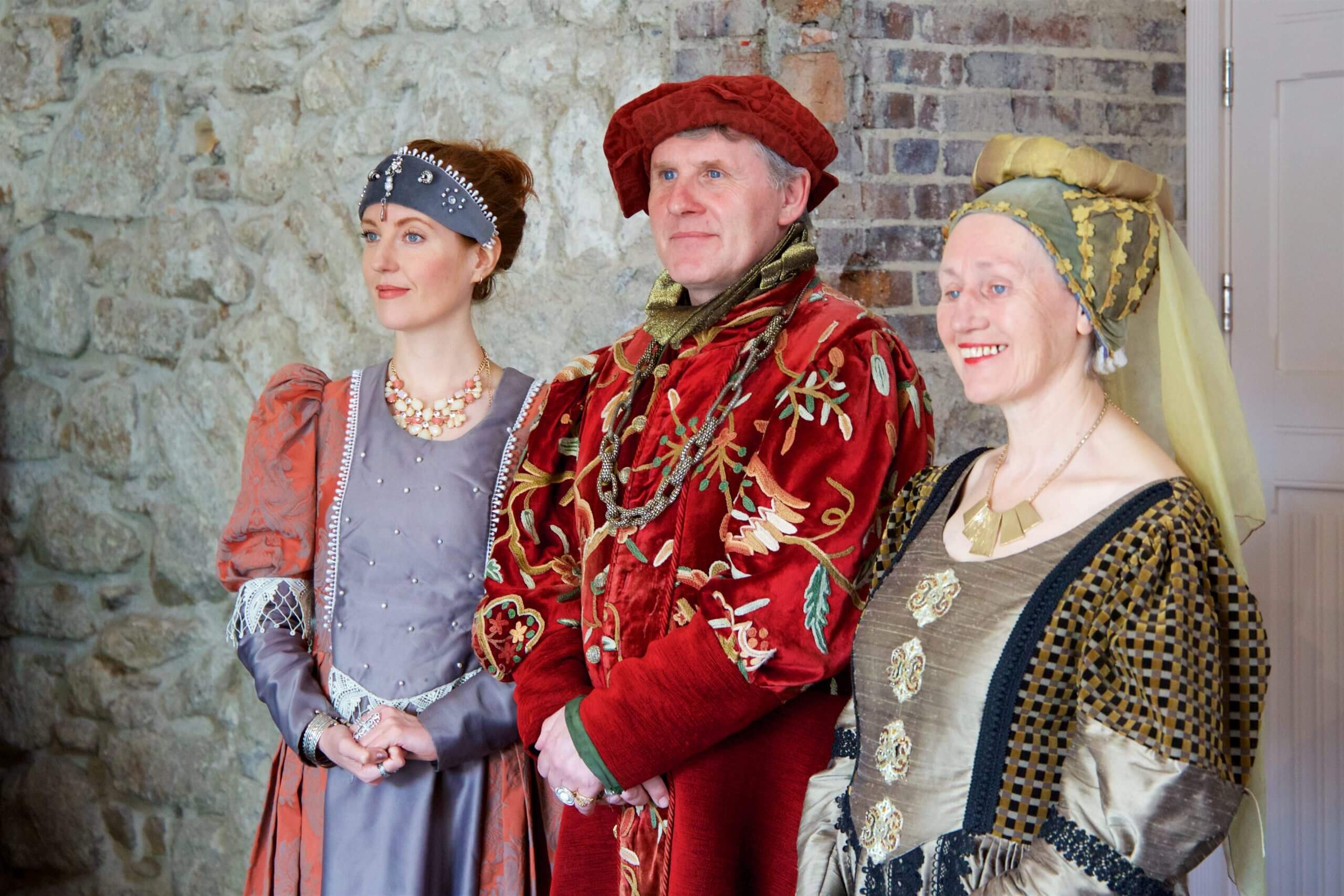 What our Luxury Visitors Say…
The actors were 110% committed to their roles – it was such an immersive experience. The bodhran experience was amazing – the perfect mix of education and fun. Hands down the best morale boosting event

D Mowatt
This event made me love your country and its people – such a memorable time.

Michelle Ochoa

San Francisco
A fabulous time – we loved learning about the history and music traditions

M. Isherwood

Lincoln, California
Enquire about a Magical Heritage Evening - Min. No. 10 Required
Contact Us
Dalkey Castle & Heritage Centre
Castle Street, Dalkey, Co. Dublin,
Ireland, A96 DE61