Rejoyce! Discover James Joyce's Dalkey!
Dalkey Castle is delighted to offer an exclusive celebration of James Joyce's Dalkey, hosted by a renowned local Joycean expert. Ulysses springs vividly to life during this memorable experience, featuring dramatisations and a magical tour of Joyce's local settings and inspirations.
The private performance of the Nestor Episode in Dalkey Castle was described by the Irish Times as sending an "authentically Joycean shiver down the spine". Gaze on the "scrotum tightening sea" on a private coach transfer to James Joyce Tower in Sandycove.
Back in Dalkey, after private dinner, enjoy an exclusive performance of Joycean scenes linked by music and songs that weave through his work.
(Minimum group of 10 persons required to book this experience)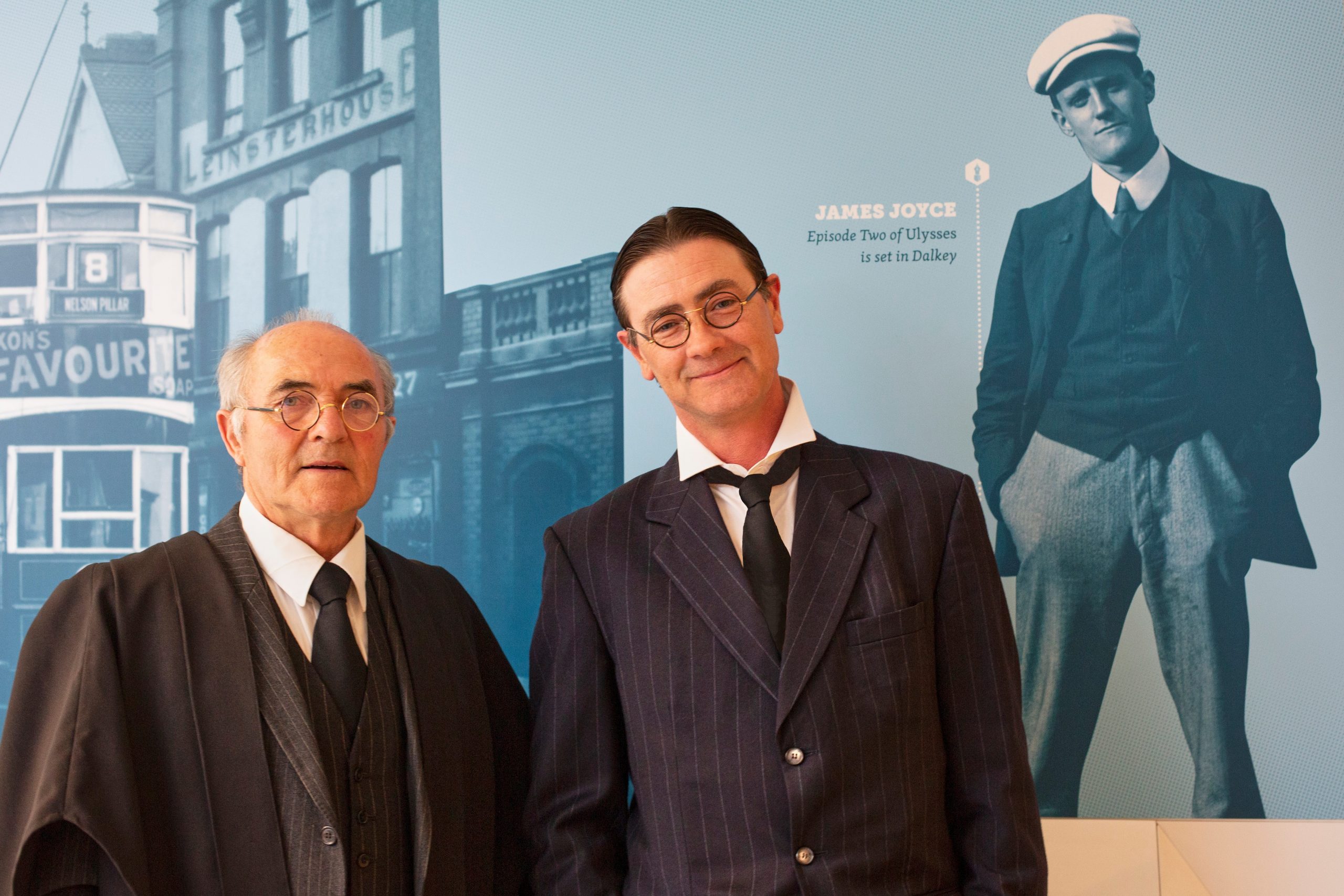 What our Luxury Visitors Say…
"if an authentically Joycean shiver down the spine was what you were after, however, the place to be was the Dalkey Castle. After a beautifully judged dramatisation of the schoolroom scene from the second chapter of Ulysses, local guide Joe Dunne led an enthusiastic group across Dalkey's busy main road and around the corner to the actual house where the scene is set, and where Joyce himself taught as a young man….And for a brief moment, as we stood under the trees and listened to Dunne reading out the chapter's liquid closing line – "through the checkerwork of leaves the sun threw spangles", Ulysses became a living reality

A. Wallace

The Irish Times
Enquire About Rejoyce in Joyce's Dalkey- Min. No. 10 Required
Contact Us
Dalkey Castle & Heritage Centre
Castle Street, Dalkey, Co. Dublin,
Ireland, A96 DE61