dalkey history
Deilg Inis – Thorn Island
The town of Dalkey takes its name from Dalkey Island. Originally, the island was named Deilg Inis which means Thorn Island in Irish. This was later changed to Deilg–ei by the Vikings, Dalk-ei by the Normans and later anglicised to Dalkey.
Dalkey grew as a small village around the Early Christian Church of St Begnet. Its later growth was influenced by the anchorage provided for large Anglo-Norman ships in Dalkey Sound.
Seven fortified Town House Castles were built from the 1390s onwards, along Castle Street to store the goods. At that time, Dalkey comprised of cabins, a few inns, burgages and gardens. It rose to prominence again with the excavation of granite in Dalkey Quarry from 1817.
DALKEY TOWN HALL
In 1844, a new invention, the Atmospheric Railway ran from Kingstown (Dún Laoghaire) to Dalkey for 11 years. It was replaced by the steam train going to Bray. By 1865, Dalkey had its own administration. Horse-drawn trams came in 1879, followed by electric ones in 1896. The Town Hall was built in 1893. Dalkey could now be called a town.
Findlater's, the first grocery store, opened in 1897. The Carnegie Library opened in 1902. James Joyce taught in the Clifton School in 1904. Dalkey became a heritage town in 1995. The Heritage Centre was opened in 1998 and it has won numerous awards at national level. Today, Dalkey is a thriving small town. It wins many awards in the National Tidy Towns competitions. There are many writers and creative artists living in the area. It is a much sought-after place to live.
Meet The

Team

A dedicated team of Tour Guides and Volunteers ensure the successful running of the Living History Experience, Guided Walks and any other events at Dalkey Castle & Heritage Centre. Community Employment (CE) and TUS provide personnel who are trained professionally in-house as tour guides, supported by Department of Social Protection.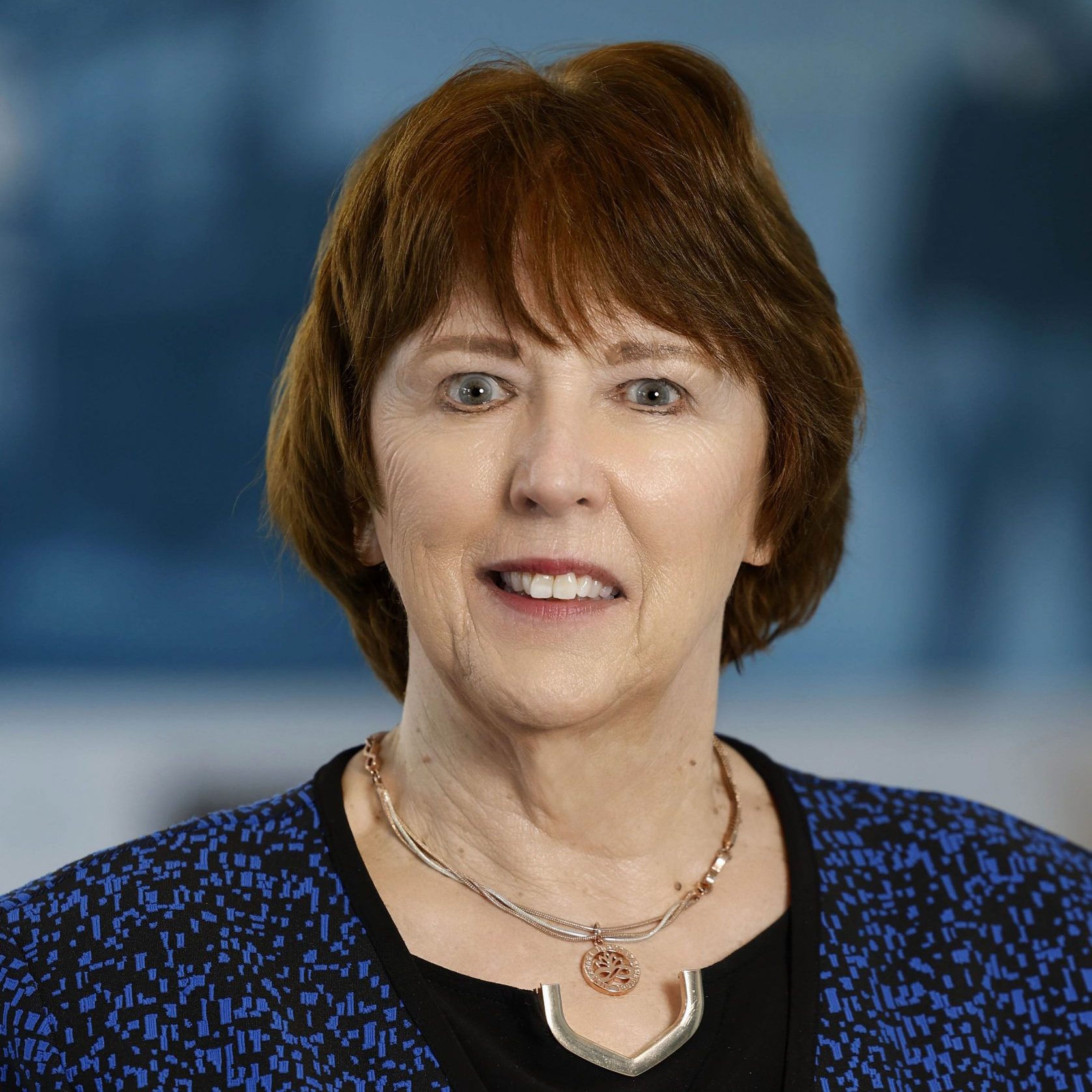 Margaret Dunne
Manager & Festival Director ECHOES
Elizabeth Crossen
Reception & Training Supervisor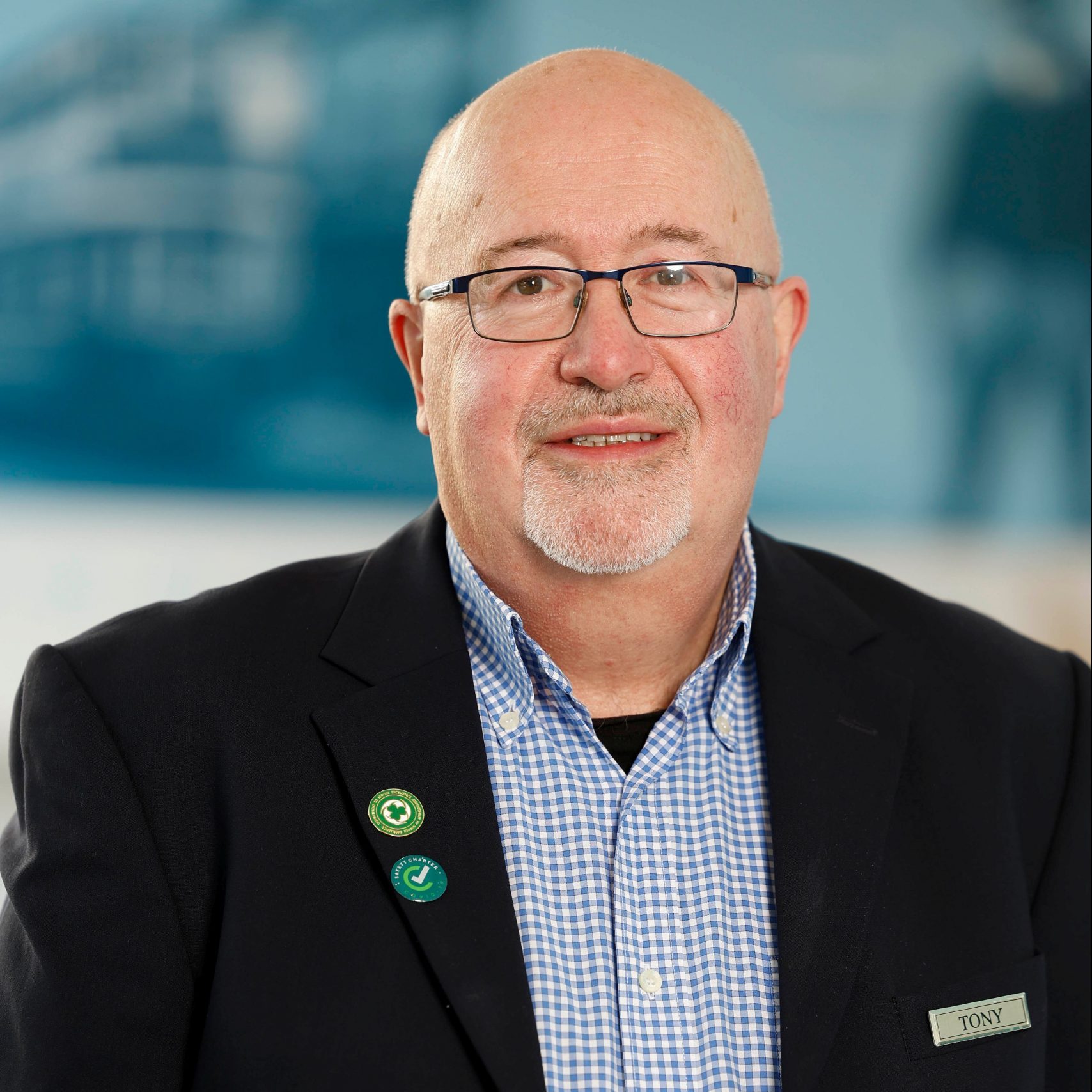 Tony Greene
Reception Supervisor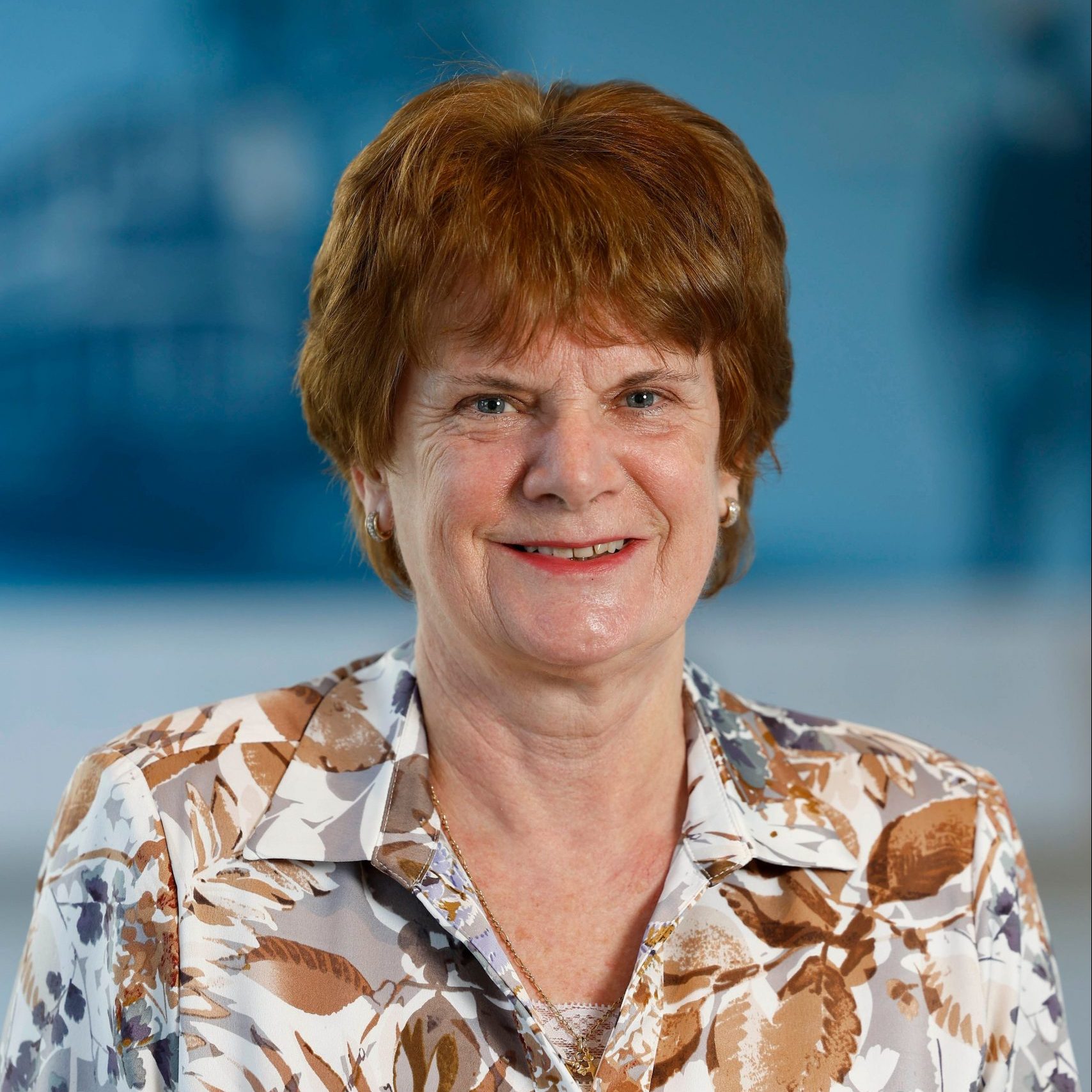 Maeve Kingston
Administrator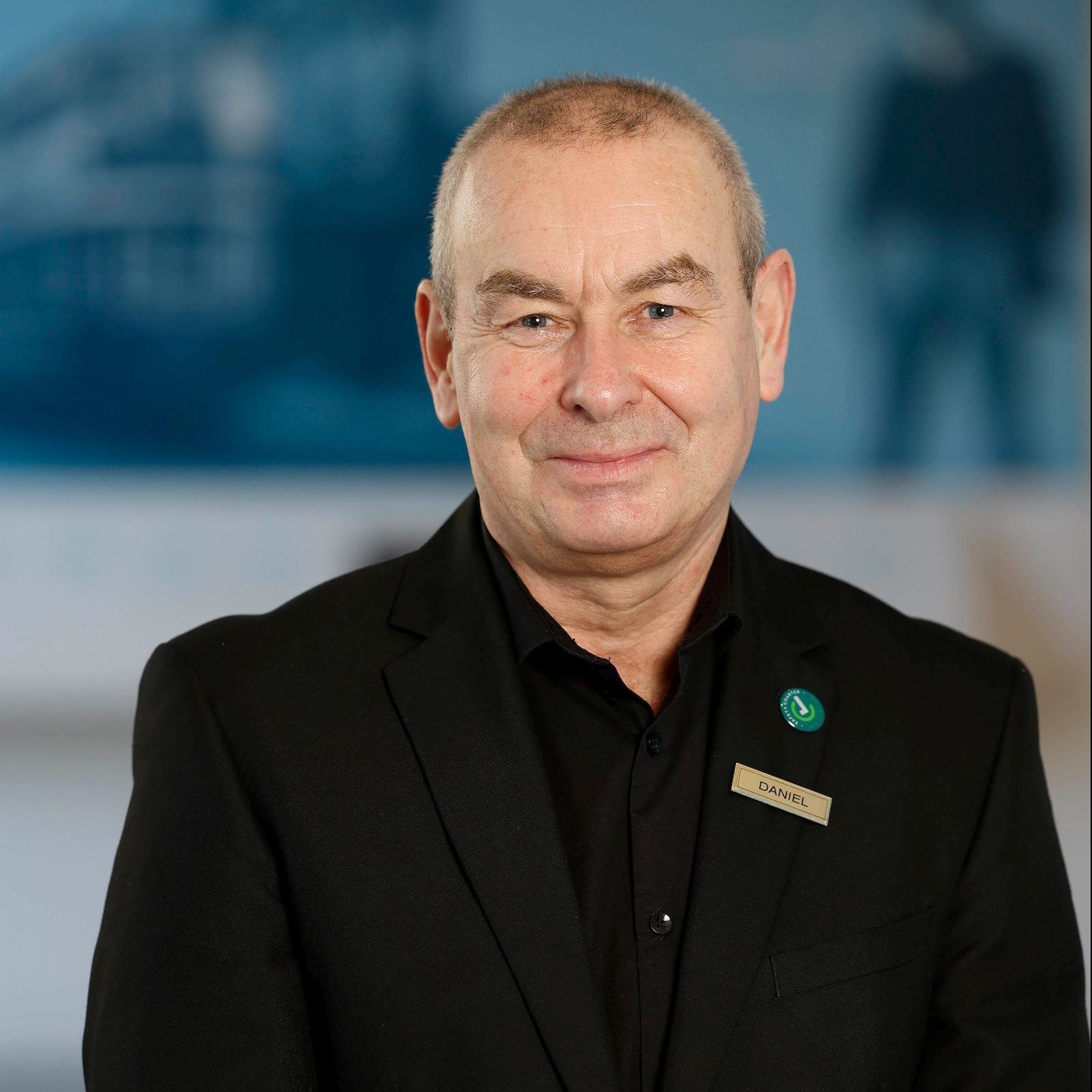 The Team from Dalkey Castle on a Research Trip to Dalkey Island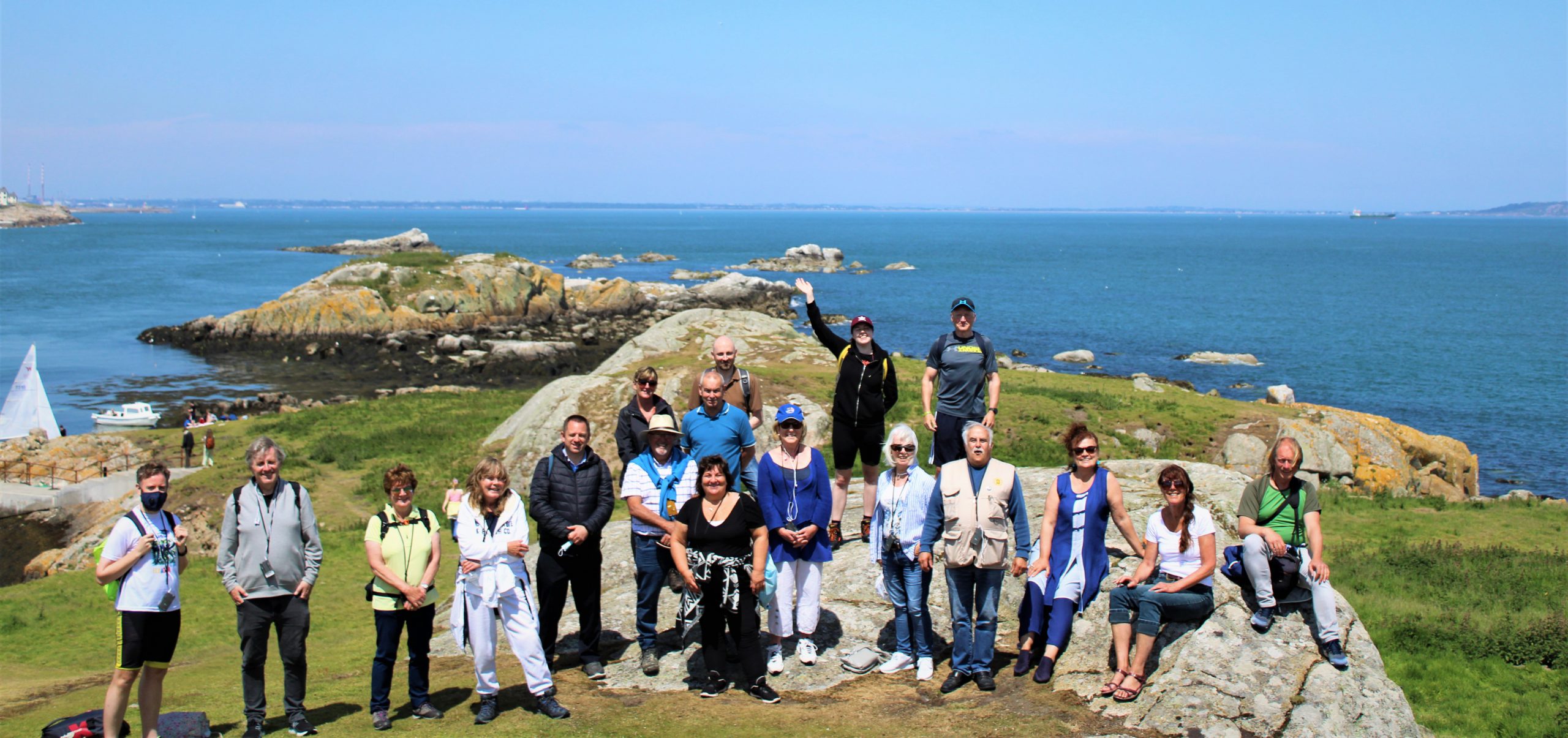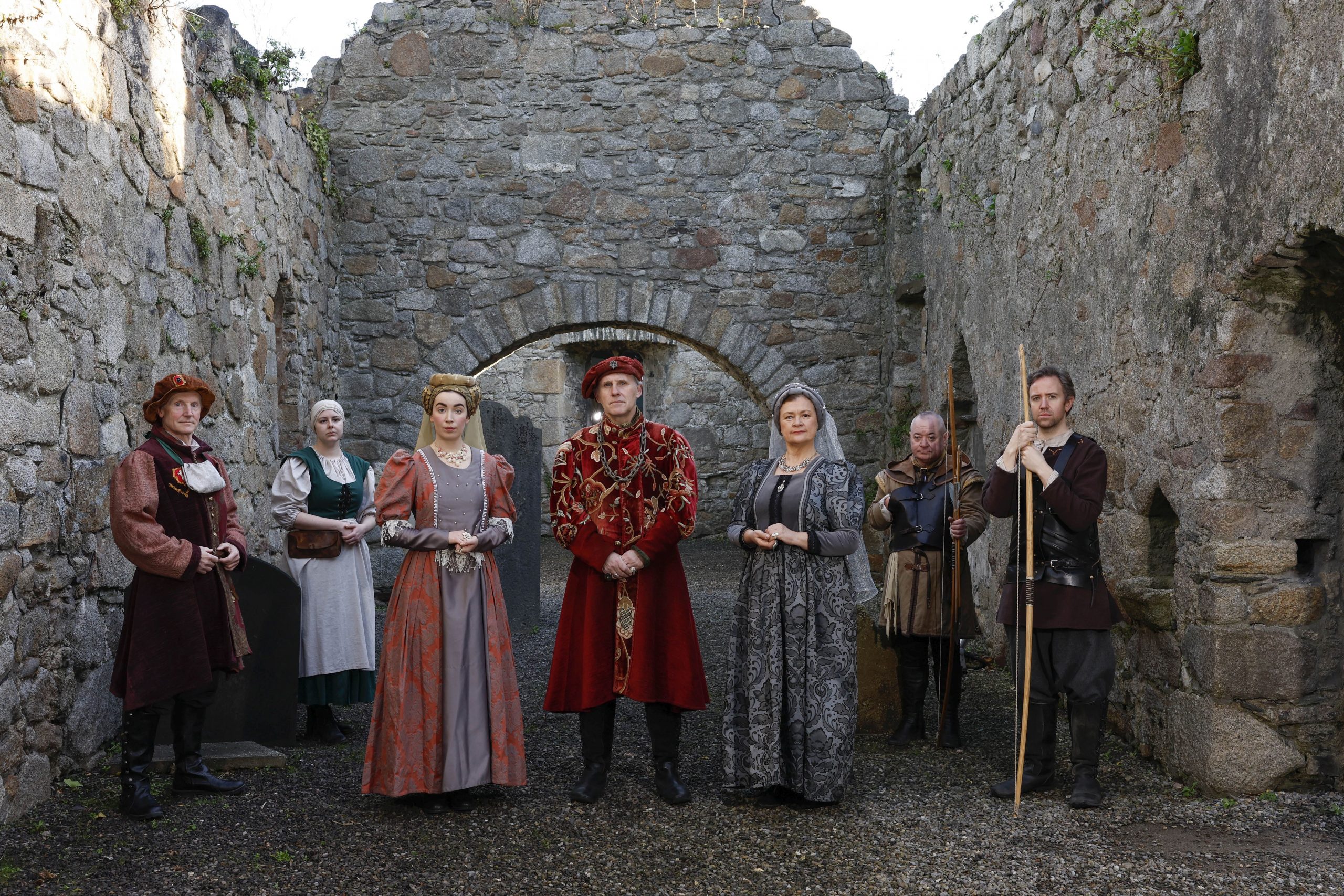 living history theatre company
Deilg Inis
Supported by Community Services Programme of Pobal, Deilg Inis is engaged at Dalkey Castle to provide a live theatre performance with professional actors as part of every guided tour. The company is directed and led by the Manager, Mr Michael Heavey.
LOCAL ATTRACTIONS
community space
Dalkey Town Hall
In the early 1890s, Dalkey Town Hall was built onto Goat Castle to host community events. The ground floor of the castle became the Foyer to the new Town Hall. In the 1860s, the upstairs room of the castle was used as a meeting room for the Dalkey Town Commissioners.
The building has hosted 'dramatic' events since the early 1900s. Eamon De Valera addressed a rally here in the 1930s. Hugh Leonard frequently referred to it in his memoir Home Before Night and in his play A Life the young Desmond delivers a speech in the Town Hall.
It has been a dance hall, a theatre, a voting venue, a library, a temporary Church, a sports arena and continues to be a valuable community space with dance classes, exercise sessions and community plays. The All-Ireland award winning drama group, Dalkey Players stage their productions here.
Awards
& Accreditations
Dalkey Castle won the Overall National Heritage Award in 2016 and CIE Award of Excellence and TripAdvisor Certificates of Excellence in 2013, 2014, 2015, 2016, 2017, 2018 and 2019 from customer satisfaction surveys. Tours consistently receive glowing 5-star reviews from our visitors.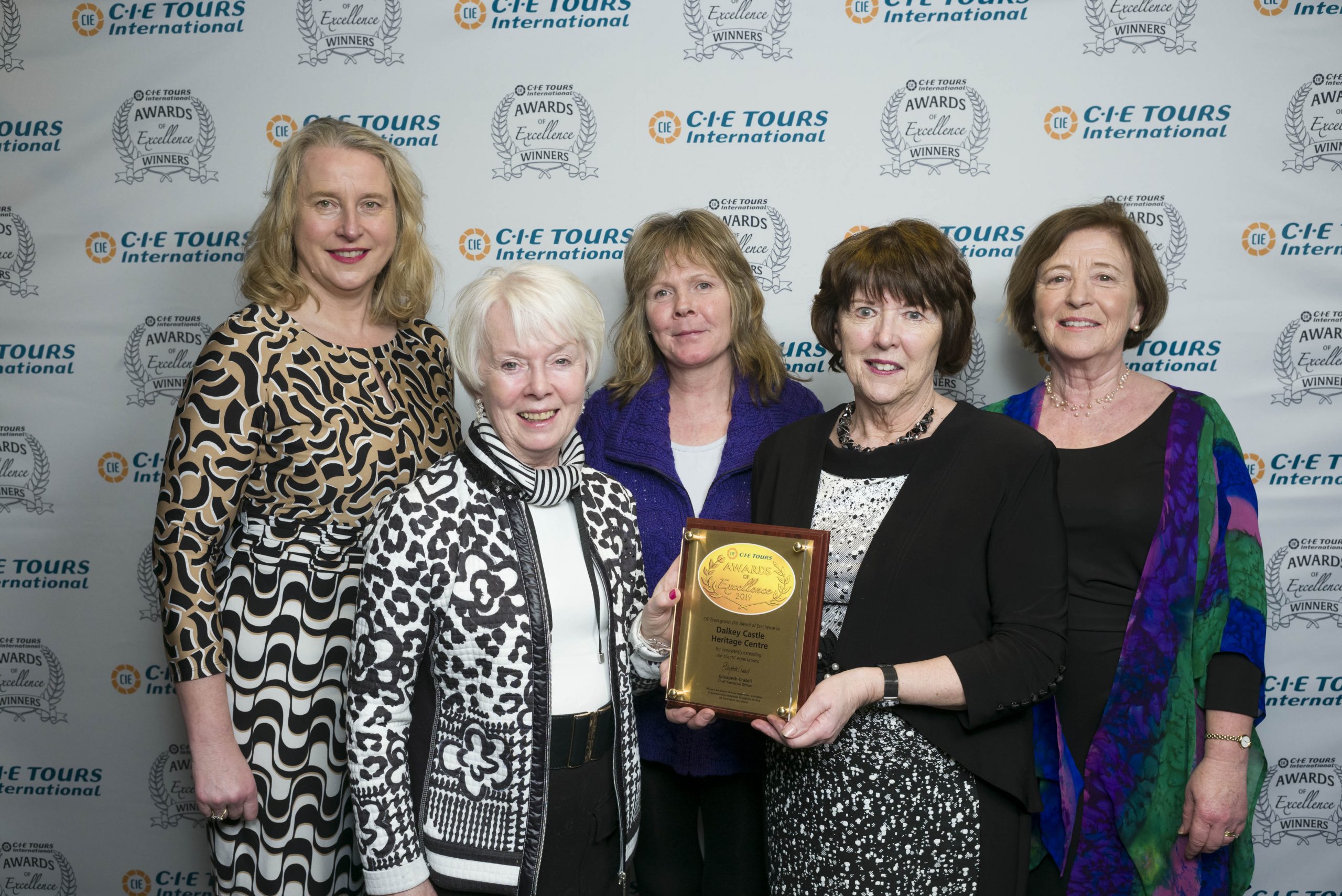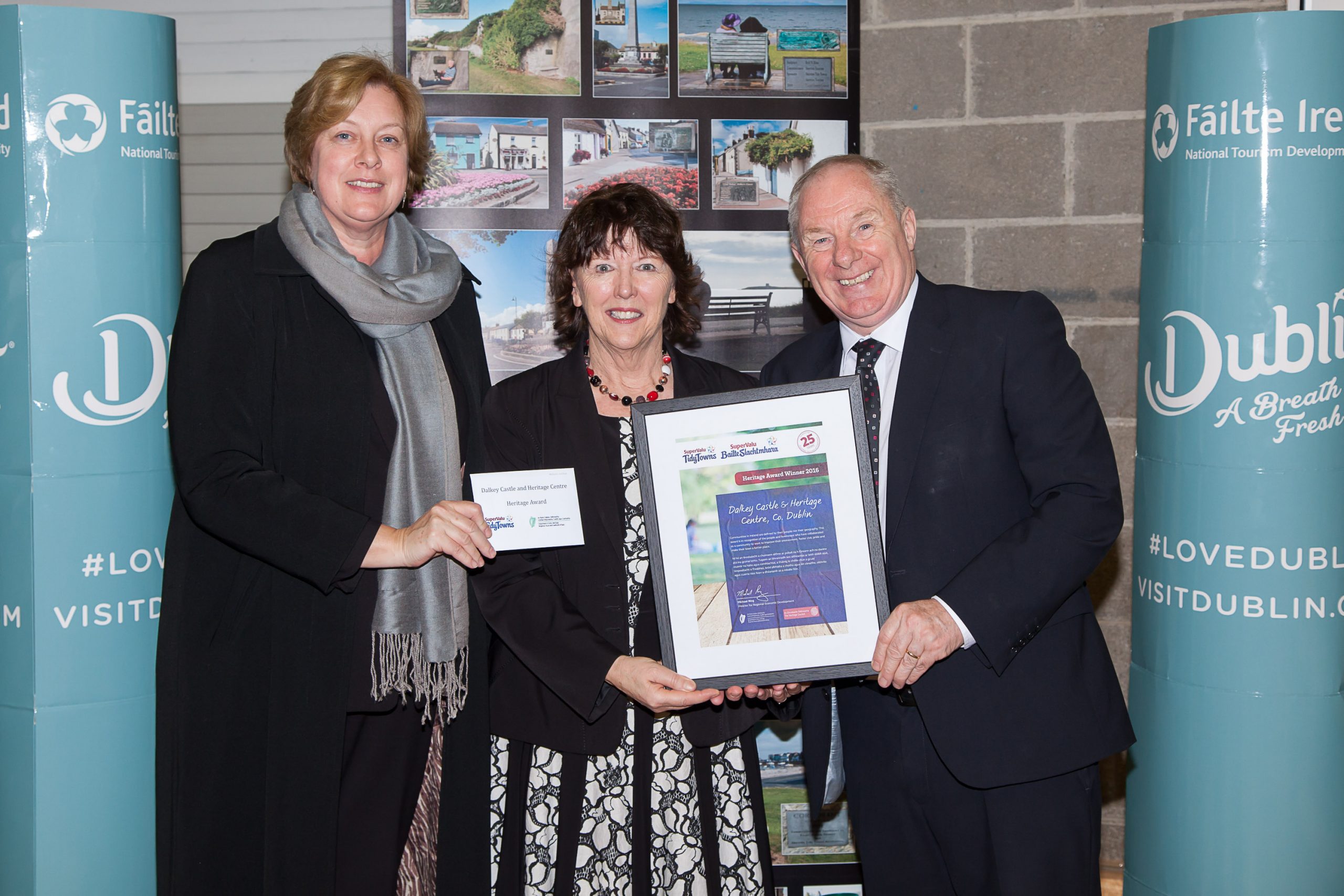 National Heritage Award 2016
What our Visitors say...
Had a guided tour of Dalkey Castle and heritage centre yesterday. It was an excellent tour led by a lovely lady called JD. We got a very warm welcome ... read more on arrival by the two ladies on reception. The tour was enhanced by the addition of actors who gave you a flavour of what times were like in olden days in the castle. Well worth a visit. The castle is a two minute walk from the dart station. The tour takes an hour and can be booked online beforehand. This tour would be enjoyed by all the family.

Mary H


February 28, 2023

This was a very informative and fun tour! Great for children and adults. The staff were very friendly, helpful, and fun! We will be back!

melissajL2081RY


February 12, 2023