Guided Walk
Enjoy an exclusive immersion in the life and times of world-famous author Maeve Binchy in her adored hometown of Dalkey. This thrilling experience for Binchy fans is curated and hosted by Maeve's friend, award-winning theatre director, Margaret Dunne. With our knowledgeable guides, begin in the Writers' Gallery with a video of Maeve talking about her writing. Follow her footsteps on the Marvellously Maeve Guided Walk full of local knowledge, not in any guidebook.
LEARN MORE ABOUT MAEVE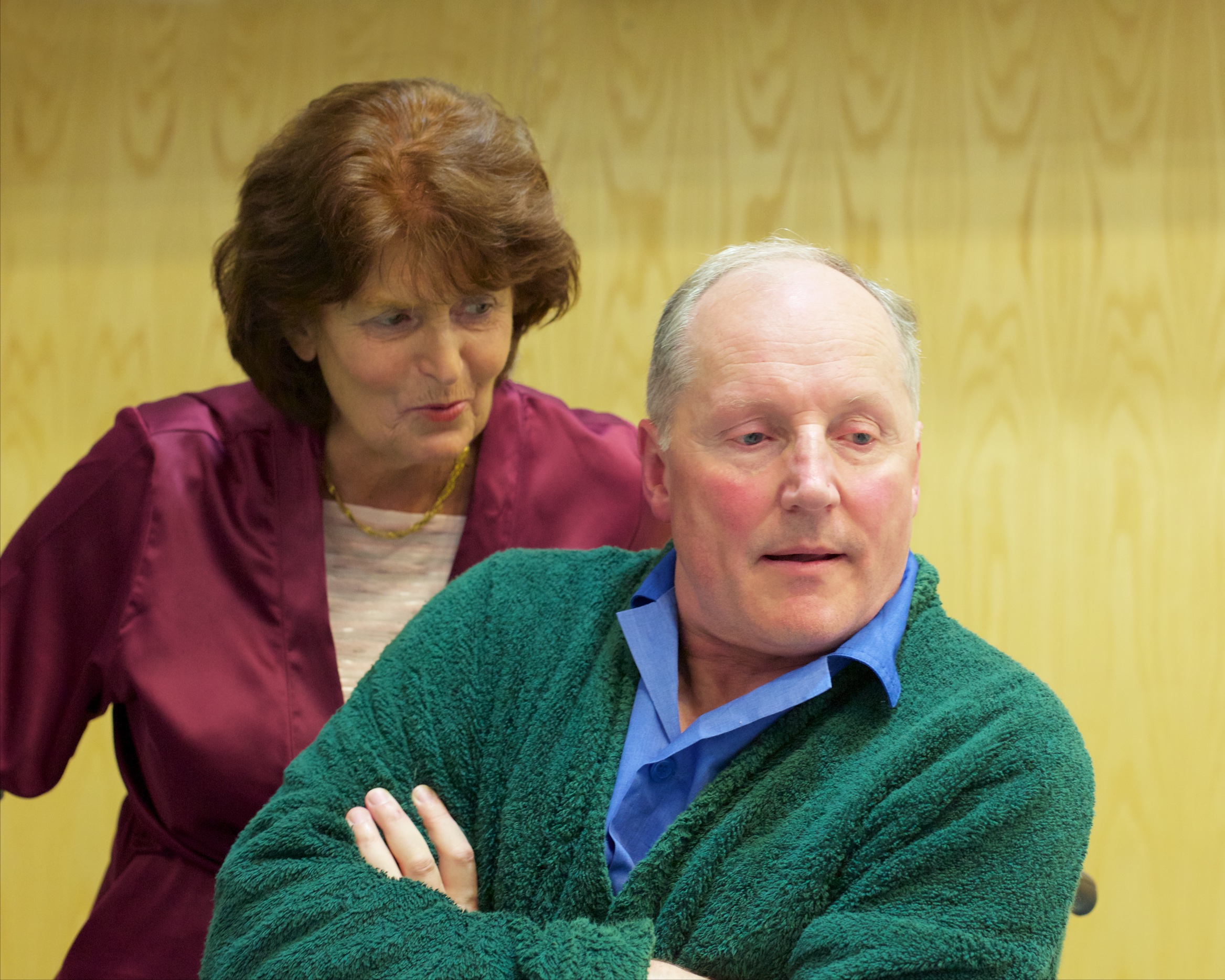 Tribute Show
As a tribute to Maeve, Shay Linehan adapted her book Aches and Pains into a sensitive, laugh-out-loud play.
Maeve offers hilarious advice on motivating the patient in the next bed, how to give up drink, visiting a nudist colony and many more unique and 'Maeveouslly' wonderful perspectives on life.
The play is set in a recuperation ward where two post-operative 'hippies', Ann and Stan, try to figure out the best way to tackle life, armed only with a plastic hip and a positive attitude.
This is "Maeve at her wisest, funniest and most tongue-in-cheek".
BOOK EXPERIENCE
Video Interview with
Gordon Snell
An exclusive highlight of your immersion in Maeve Binchy's world is an exclusive video interview with her husband, Gordon Snell from their writing studio. Gordon talks about how they wrote side by side, like two pianists and how Maeve could multitask while writing. Living in Dalkey was very important to them both, and he gives wonderful insights into their writing lives. Leave with a special memento of a copy of one of Maeve's books, signed by Gordon.
(Minimum group of 10 required to book this experience)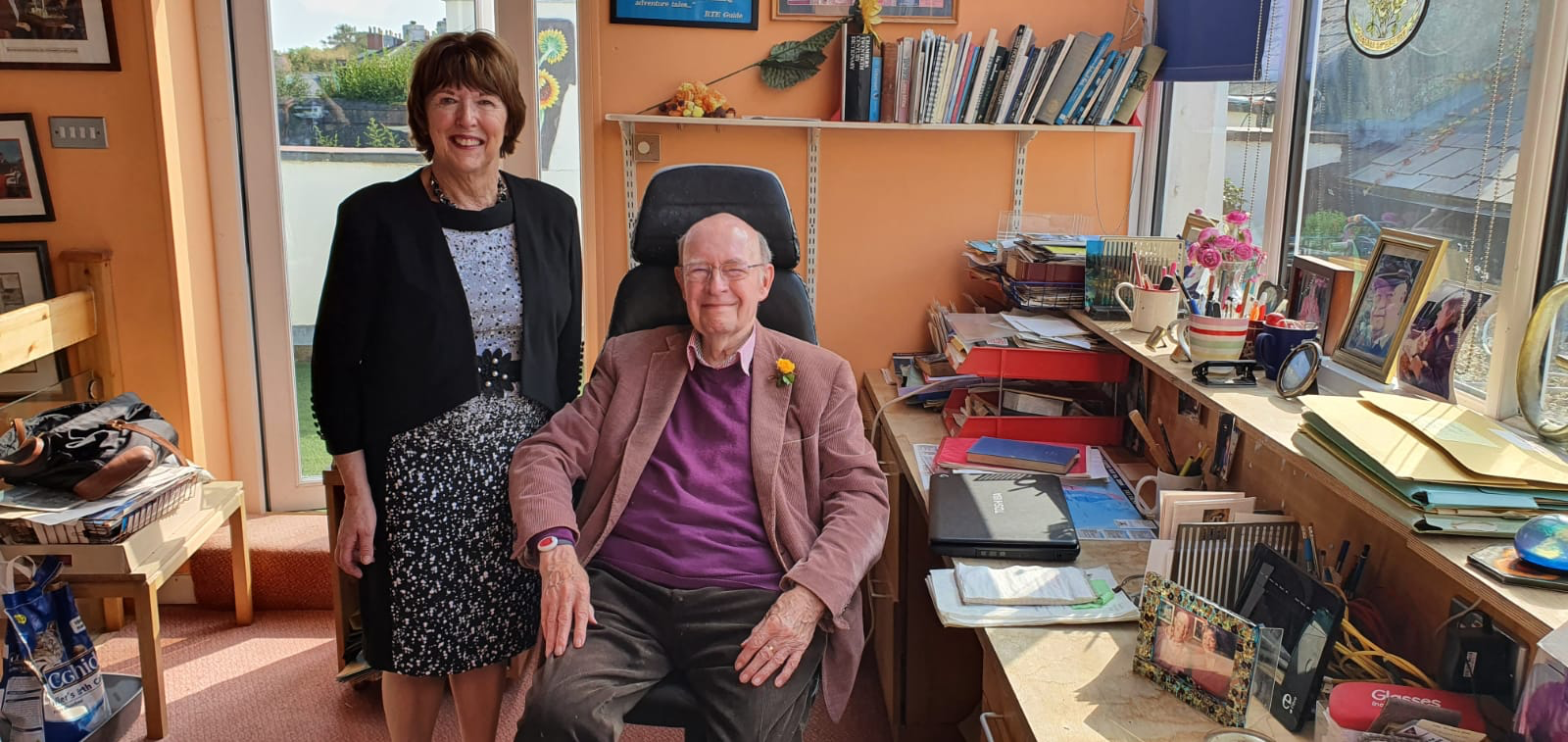 What our Luxury Visitors Say…
Let's not talk around it: Maeve Binchy was indeed The Heart of Dalkey, and there is no denying it. On the Marvellously Maeve Guided Walk, memories, characters from her stories and personal, amusing and moving anecdotes which are still surprising even to longtime fans of Maeve Binchy come to life – an experience just as heart warming and funny as the books themselves. On top of that the live stage version of Aches and Pains provides such a great opportunity to just sit and relax and let the amazing actors take you away into one of Maeve Binchy's cheekiest and at the same time most sensitive stories. My party and I loved every second of it! And to round up this experience you get to video-meet Gordon Snell, her husband, talk about their life together, how they worked side-by-side and how much they both love(d) Dalkey. He is so kind and wonderful, I could hear him speak for hours… If you wanna spoil yourself and dive into Maeve's world for a few hours – trust me, this luxury experience is all that, and more.

Mareike Graepel

Germany
It was a great honor for me and as I said I really felt Maeve's presence. It's so important that her positive yet realistic take on life be celebrated right now. Thanks!!!!

MP Kelly
Let's not talk around it: Maeve Binchy was indeed The Heart of Dalkey, and there is no denying it. On the Marvellously Maeve Guided Walk, memories, characters from her stories and personal, amusing and moving anecdotes which are still surprising even to longtime fans of Maeve Binchy come to life – an experience just as heart warming and funny as the books themselves. On top of that the live stage version of Aches and Pains provides such a great opportunity to just sit and relax and let the amazing actors take you away into one of Maeve Binchy's cheekiest and at the same time most sensitive stories. My party and I loved every second of it! And to round up this experience you get to video-meet Gordon Snell, her husband, talk about their life together, how they worked side-by-side and how much they both love(d) Dalkey. He is so kind and wonderful, I could hear him speak for hours… If you wanna spoil yourself and dive into Maeve's world for a few hours – trust me, this luxury experience is all that, and more.

Mareike Graepel

Germany
It was a great honor for me and as I said I really felt Maeve's presence. It's so important that her positive yet realistic take on life be celebrated right now. Thanks!!!!

MP Kelly
Enquire About Maeve Binchy - the Heart of Dalkey - Min. No. 10 Required
Contact Us
Dalkey Castle & Heritage Centre
Castle Street, Dalkey, Co. Dublin,
Ireland, A96 DE61