Maeve Binchy was born on 28th May 1939 in nearby Glenageary. The family moved to live in Dalkey when she was twelve. She always said that she had an idyllic childhood.
She went to Holy Child Convent School, Killiney for her secondary education and graduated from UCD in French and History. She taught for a number of years before her love of travel and writing about it, led her into journalism at the Irish Times.
She moved from Dublin to London, still with the Irish Times, and continued to write short stories and plays. Her first novel, Light a Penny Candle was published in 1982 and remained on the Best Seller lists for 53 weeks.
After a number of years in London, Maeve and her husband, Gordon Snell returned to live in Dalkey in the early eighties. Read more on the Dictionary of Irish Biography with an entry by Dr Margaret Kelleher, Professor and Chair of Anglo-Irish Literature and Drama at University College, Dublin.
Maeve & Dalkey Castle
Maeve Binchy and her husband, Gordon Snell were very supportive of the setting up of the Heritage Centre at Dalkey Castle and were both at the opening on 18th June 1998. They are included on the interactive wall in the Writers' Gallery and feature on our Guided Literary Walks from Dalkey Castle. Maeve's play Deeply Regretted By…directed by Margaret Dunne was staged here at Dalkey Castle shortly before her death. The late Shay Linehan adapted Maeve's novel Minding Frankie which had its premiere at Dalkey Castle in 2013. In 2015, Shay adapted Maeve's Aches and Pains into a one-hour stage play. Directed by Margaret Dunne, it has been staged to great acclaim at Dalkey Castle and is now a popular event in our Luxury Experiences, Maeve Binchy The Heart of Dalkey.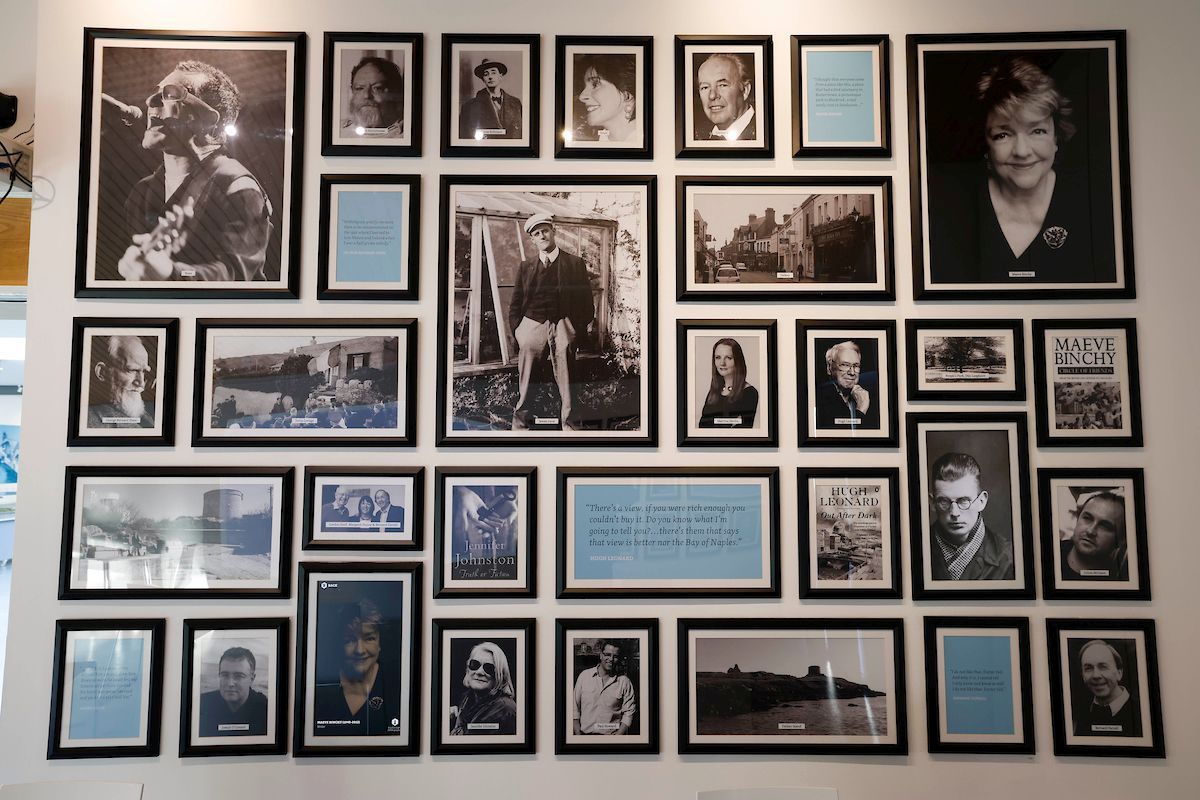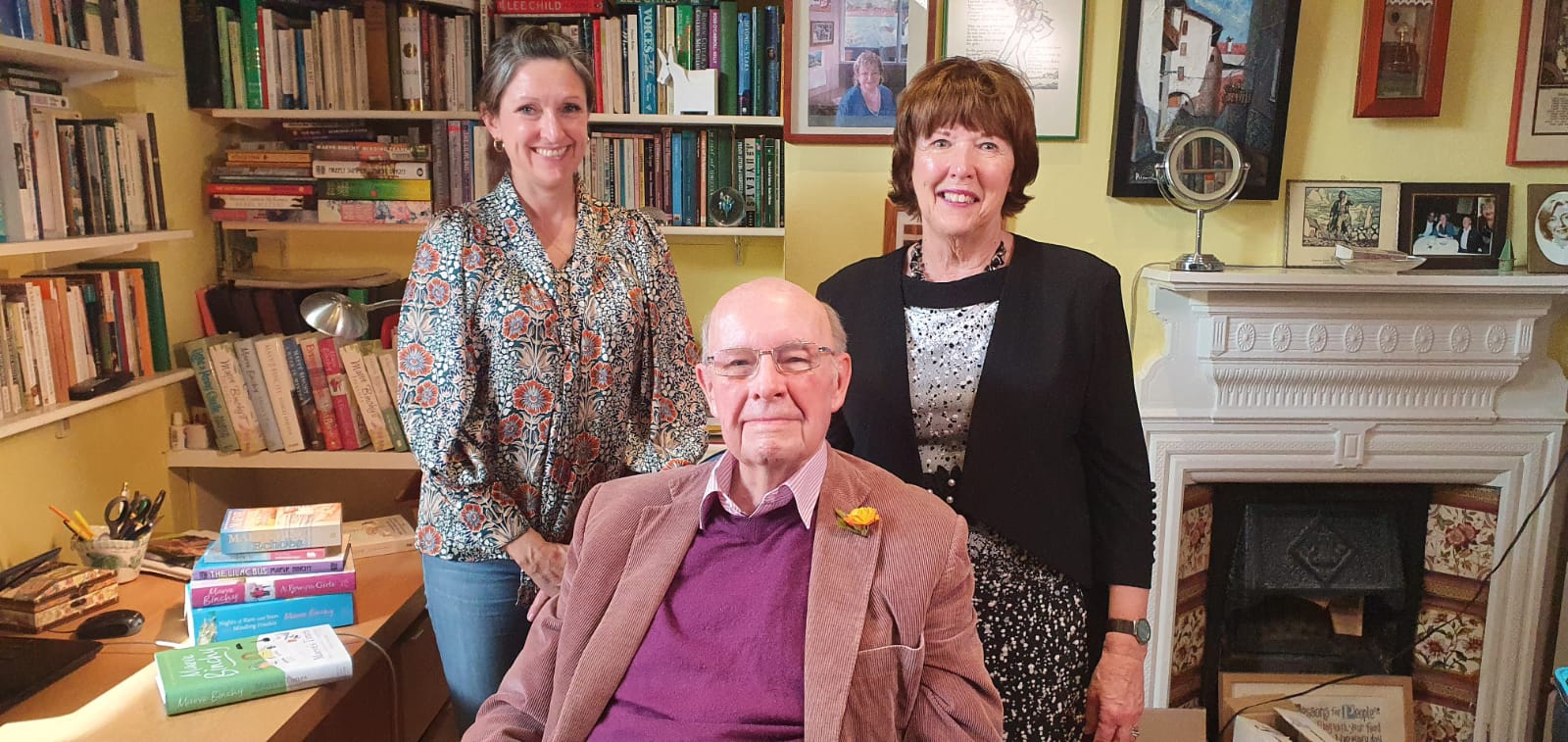 maeve binchy and irish writers
ECHOES Festival
In 2017, Margaret Dunne inaugurated an annual literary festival ECHOES Maeve Binchy and Irish Writers at Dalkey Castle. ECHOES is attended by special guest, Gordon Snell and members of the Binchy family. Programmed by writer, and Maeve Binchy UCD Travel Award winner, Henrietta McKervey, it is the only literary festival with Maeve Binchy at its heart.
WATCH VIDEO
ECHOES.IE
Marvellously Maeve
In 2021, Dalkey Castle launched a new guided walk, Marvellously Maeve, which focuses on Maeve and her Dalkey connections. Led by Rita Biggs, it has stories, anecdotes and local insider knowledge. The walk begins in the Writers Gallery and follows outside to the Courtyard where the Gordon Snell rose flowers in season. Listen to Maeve's words at the finish in the Maeve Binchy Memorial Garden at Dalkey Library where there is a mosaic to her memory.
Minimum number six persons, Fridays at 2.00 pm from June 10th – August 26th. Other times and dates by appointment.
CONTACT US